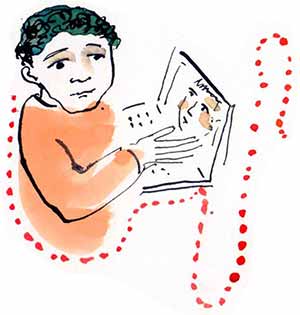 We are aiming to challenge the limitations of partnering remotely by emerging some new thinking about how best to support and grow effective remote partnering in future.
Whatever evolves from this project must be capable of meeting a wide variety of needs, constraints and contextual specifics – we will only know what is really needed and what is possible by closely working with those who currently struggle to make remote working work.
Our solutions need to be user-friendly – capable of crossing language, sector and hierarchical boundaries – which means jargon-free, flexible, imaginative, inter-active and not over-reliant on technology. If you have ideas to share or test please contact us.
OUTLINE OF PROJECT ACTIVITIES as at July 2017
September to December 2016
MAKING SENSE OF EXPERIENCE TO DATE
Action research to assess: what the challenges of remote partnering are; if / where there are examples of successful remote partnerships working well and what lessons can be drawn from what we find out.Approaches will include: desk-top research, on-line survey, face-to-face and skype interviews, group discussions, case study analysis and papers from front line practitioners.As materials become available they will be uploaded onto the web site – seeking comments and further contributions.
January to April 2017
DESIGN & CREATIVITY WORKSHOPS
Design Workshop will be held in January in the UK for partners, field colleagues and specialists (creative artist, story teller and on-line learning pioneer) to build on research findings and design a series of further workshops and some approaches for testing in the field.Creativity Workshops will take place in Africa, Asia and the Middle East to test suggested approaches, explore new ideas and help shape the roll out programme.
May to July 2017
ROLL OUT AND LEARNING LESSONS
The programme will be launched at an Event in May hosted by the initiating partner organisations and seeking wider engagement in the project.Building on interest from other agencies and donors, the rest of the year will be dedicated to rolling out a wide range of ideas, approaches and models. We see this as having a potentially big impact on a number of partnering endeavours including those dedicated to delivering the Sustainable Development Goals.
August to December 2017
DEVELOPMENT OF REMOTE PARTNERING ON-LINE PROGRAMME
Working with partners and Geneva Learning Foundation to create the first programme of its kind.
January 2018 onwards
GOING TO SCALE
Building on the experience in 2017, and lessons learnt about what works well and less well in different contexts and circumstances, a number of new materials will be finalised. These will include a remote partnering tool-kit; on-line learning modules; mechanisms for communities of practice together with a network of trained mentors; the launch of the Remote Partnering On-line Programme (planned for February 2017) – all intended to strengthen capacity and support remote-working.