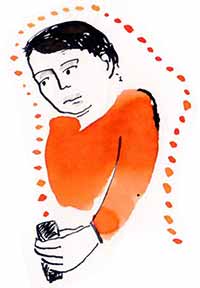 We plan to share our findings and all outputs from the project on an on-going basis as they emerge – hoping that this will stimulate response and further interest from others – individual practitioners as well as organisations engaged in remote partnering.
October 2016:
PRC: Remote Partnering – Literature Review
November 2016:
PBA: Summary of a Facilitated Conversation on Remote Partnering
December 2016:
PBA: Remote Partnering: Survey of Insights and Experiences of Partnership Brokers
January 2017:
All the research work from interviews with Action Against Hunger, British Red Cross and PAX have been collated and incorporated into this key publication:
Lokhorst, A.M., Pyres, J., Russ, C., Tennyson, R., The Current Status of Remote Partnering
February 2017 – Outputs from the Design Lab held on 23-26 January
The Design Lab had 16 participants – a mix of partner organisation representatives and their nominees from front-line partnering work. The Lab explored and experimented with a number of activities seeking to build imaginative capacities and infuse our next steps with a creative edge intended to animate and invigorate remote partnering.
May 2017
A series of three WEBINARS was held in April and May 2017 as part of our action research into remote partnering. 23 participants from India, Australia, UK, Slovenia, Lithuania and USA attended, representing the following sectors: INGOs, online learning community, a tertiary education institute, accredited partnership brokers and other individual practitioners. The findings are summarised in the report prepared by Joanna Pyres and Catherine Russ: How can we use technology to reinforce the key partnering principles when partnering remotely?- A report from three webinars.
June – September 2017
On-boarding of new partners (see: Partners) and building our plans for Phase 3 of the project.
Completion and launch of the parallel project – an on-line Tool Box for those partnering remotely – defyingdistance.org.
October 2017 – January 2018
Preparation of the first Remote Partnering On-line Programme (RPOP) in partnership with the Geneva Learning Foundation that will offer a 4-week intensive on-line training leading to a Certificate in Remote Partnering Practice. This will include systematic collection of experiences, ideas and priorities of practitioners accessed through our new RPOP partners (see: Partners) that will inform two outputs: a course workbook and the course itself.
February – April 2018
The pilot on-line Remote Partnering Certificate will be delivered from February to March with around 80 practitioners enrolled (nominated by our partner organisation as part of their commitment to supporting this initiative). The group are a rich mix of practitioners mostly from the field (many from extremely challenging contexts) plus some in HQ positions working remotely with field staff and partners.
In April we will make available for free download The Remote Partnering Work Book having given it a pilot run during the on-line course and revising it in the light of feedback and further inputs from course participants.
.