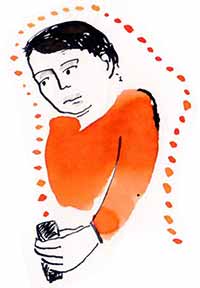 We plan to share our findings and all outputs from the project on an on-going basis as they emerge – hoping that this will stimulate response and further interest from others – individual practitioners as well as organisations engaged in remote partnering.
October 2016:
PRC: Remote Partnering – Literature Review
November 2016:
PBA: Summary of a Facilitated Conversation on Remote Partnering
December 2016:
PBA: Remote Partnering: Survey of Insights and Experiences of Partnership Brokers
January 2017:
All the research work from interviews with Action Against Hunger, British Red Cross and PAX have been collated and incorporated into this key publication:
Lokhorst, A.M., Pyres, J., Russ, C., Tennyson, R., The Current Status of Remote Partnering
February 2017 – Outputs from the Design Lab held on 23-26 January
The Design Lab had 16 participants – a mix of partner organisation representatives and their nominees from front-line partnering work. The Lab explored and experimented with a number of activities seeking to build imaginative capacities and infuse our next steps with a creative edge intended to animate and invigorate remote partnering.
Additional outputs from the project expected by the end of 2017 include:
Further findings from a series of 'mini projects' following on from the Design Lab
An online facility ready for pilot-testing for those working in remote partnerships anywhere in the world – enabling them to co-create (with their partners) context-appropriate approaches to their partnership, have their plans peer reviewed and with the potential of achieving formal Accreditation as a Remote Partnership Practitioner.
A further report on the potential scale, reach and impact of this work (published upon completion of the pilot – late 2017)
May 2017
July 2017
A series of three webinars was held in April and May 2017 as part of our research into remote partnering. 23 participants from India, Australia, UK, Slovenia, Lithuania and USA attended, representing the following sectors: INGOs, online learning community, tertiary education institute, accredited partnership brokers and individual practicioners. The findings are summarised in the report prepared by Joanna Pyres and Catherine Russ: