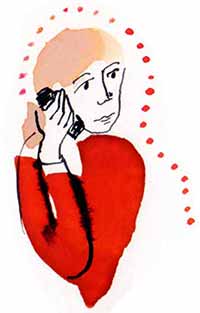 With the global emphasis on partnering as the most-likely-to-work mechanism for inclusive, innovative and sustainable responses to intractable challenges, it becomes ever more important to really study partnering in order to understand the paradigm – its actual limitations as well as its potential strengths.
Across the globe there are a number of entities enquiring into what it takes to partner effectively, with a growing focus on the partnering process. This is to be welcomed as, to date, many partnering endeavours have fallen short of expectations and hoped-for goals and yet partnering continues to be positioned as the mechanism for new and sustainable solutions.
However, despite the fact that many (perhaps most) partnerships operate remotely, this fact has attracted very little in the way of action research and / or innovative thinking.
WHAT IS 'REMOTE PARTNERING'?

We use this term to mean: people from different organisations partnering to achieve a common purpose by undertaking pre-agreed activities on behalf of the partnership but having, for a range of different reasons, to operate long-distance rather than face-to-face.
In fact, many see remote partnering as a major reason for their partnerships falling short or even failing. But does it have to be this way? What if we address remote partnering as an opportunity rather than a problem? What if we systematically explore some of the positive advantages of working long-distance? What if we draw together some of the most innovative thinkers and creative individuals we can to pool their ideas and help create a wholly new approach?
Our first output CURRENT STATUS OF REMOTE PARTNERING makes for very interesting reading and confirms our 'hunch' that this is an important area for exploration.
A more recent product of this work is an online Tool Box developed in collaboration with the DEPP (Disasters and Emergency Preparedness Programme) and Action Against Hunger now available for practitioners worldwide on defyingdistance.org.
The pilot of our new on-line Remote Partnering Certificate is running from February to March and we plan a public launch later in the year to make this available to partnership practitioners everywhere. This is an exciting development and a major output from this work. The active engagement and support of a number of new partner organisations have made this possible.
A new publication The Remote Partnering Work Book – based on the accumulated knowledge and insights gained from practitioners who are working remotely as part of this project – will be available for free download from April 2018
Making our findings available and accessible to those who need them most is central to this project. The founding partners are all 'mission-driven' and feel strongly that what we learn and produce must be put into the public domain in an open-source model – hence this website!
So this is the basis of our innovative and exciting project. Read more and see what we are learning as we learn it.
Think about how you or your organisation are impacted by partnering remotely and whether you want to get involved.