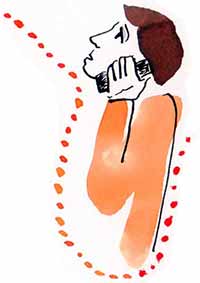 Our priority is those on the front-line of partnering – many of whom are at the receiving end of a chain of decision-making and accountability and with scant resources to deliver what is being demanded efficiently and / or effectively and even fewer resources available to experiment in doing things differently.
We are eager to get as many individual practitioners and organisations involved as possible so please feel free to contact us to explore possibilities. Here are some options to think about:
Individuals – if you are a front-line partnership practitioner from whatever sector (business, NGO, government, civil society etc) and have case studies / stories / ideas / questions on the challenges and opportunities of partnering remotely to share – please send them through to:
We will upload any new materials and share or respond to questions as we receive them. Every contribution will help make this a more penetrating, useful and influential project and will play its part in improving remote partnering for many others around the world.
Organisations – we plan to expand the number of collaborating organisations significantly in Phase 2 (from April / May 2017) when we have lots of materials and new ideas to share and when we are ready to reach out to other networks and take the project to scale. If you are an NGO, Business Organisation, Foundation, Bi-lateral or UN Agency, Government / Public sector entity or Civil Society Organisation keen to invest in and / or engage with improving remote partnering, please contact our Project Co-curator:
or any of the lead representatives of our current five partners if you already know or work with them.
Find out more about our Remote Partnering On-line Programme (RPOP) and how your organisation can get involved as a partner in phase 3.
[Note: Whilst we warmly welcome the contribution of for-profit organisations as partners and participants, it will only be on the understanding that all IP developed during this project will be made available on a not-for-profit basis]